Our Approach
We bring an understanding of language learning to help improve communication through iconic languages.
You can call this "Our philosophy" or "Our vision." We want to:
Improve communication through iconic languages
We're developing a complete iconic language and the technical tools and apps to make it an effective communication tool. We know language learning; all of us speak multiple languages. And we hope to aid in improving your information exchanges.
Our Story
The beginning of our story is rooted in language learning and the frustrating experience of not being able to communicate even when knowing several languages. We saw the opportunity for the birth and use of an advanced iconic language - one that allows a high-level communication,
with a sound linguistic background study, and that also exploits the clarity of modern computer icons. Communicating with Icons can be precise, engaging and fun!
Cesco Reale
Flaviano Tarducci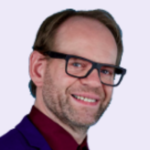 Franck Vidal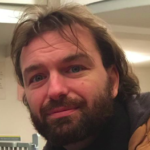 Jonathan Gockel
Engineer and communicator
World Polyglot Gathering committee
UN representative of the World Esperanto Association
10+ languages
Business development, sales, strategy
+6 years of experience in Startups and Charities
Italian, English, Spanish
Agitateur d'entreprises©
Serial entrepreneur
20 years of experience with 8 business creations
Creator of the sales method « Vente Analytique© »
French, English
Expert in fundraising microfinance and digital advocacy
7 years of experience public affairs and international NGOs
French, English, Spanish
Filippo Buzzini
Swiss in Switzerland
Visual Practitioner
Expert in visual communication
Chief Sketching Officer (CSO) at Sketchy Solutions
Italian, French, English, Spanish, German
Alexandre Xiao
French-Chinese in Switzerland
Graphic designer
Student in history of art at Neuchâtel University
French, Chinese, English
Benno Fischer
German in Switzerland
Graphic designer
InDesign, Illustrator
Expert in font creation
German, French, English, Spanish, Esperanto
Mantas Rimkus

Lithuanian in Lithuania

Graphic designer

Lithuanian, English
Marwan Kilani
Swiss in Czech Republic
PhD in Egyptology
Expert of writing system
Italian, French, English, Spanish, 10+ ancient languages
André Müller
German in Switzerland
PhD student on languages of Burma
Expert of writing systems and planned languages
10+ languages
Mélanie Maradan
Swiss in Switzerland
PhD in multilingual information processing
10+ years' experience as a translator and terminologist
Main research interests: planned languages /interlinguistics, terminology, lexicography, corpus linguistics
French, Esperanto, English, German, Spanish
Manuel Giorgini
Italian in Italy
Software development
Lean methodology
Web applications
Italian, Esperanto, English, Finnish
Mirko Cappuccia
Italian in Italy
Project Manager
Software Engineer
Web Developer
Italian, English
Siska Fitrianie
Indonesian in the Netherlands
PostDoc Researcher at Delft University of Technology
Expert in visual languages
Expert in human-computer interaction
Indonesian, English
Eugenio Grapa
Mexican in Germany, France, US
20 years in Marketing, Project Management, Innovation
Expert in Application Product Development
Biomedical Engineer
Founder Institute, Director, Frankfurt
6+ Languages
Dimitrios Polychronopoulos
Greek in Oslo
Multilingual Innovation and Entrepreneurship Specialist, MBA
Founder Institute, BI Norwegian Business School.
10+ languages
Pedro Paiva
Portuguese in Switzerland
IoT-Digital Business
Transformation Leadership
Management & Execution of Business, Technology and Innovation Strategy
Multi-cultural Team Management
Portuguese, French, English, French, Italian, German
Maurizio Tormen
Italian in Switzerland
Project Management
Product Development
Business Development and Strategy
Start-up launch & management
Italian, French, English
Ricardo Monagas
Venezuelan in Czech Republic
Strategic Planning
Mobile Applications
Web Development
Agile Project Management
Spanish, English
Academic recommendations
Michele Gazzola (Lecturer in Public Policy and Administration at the School of Applied Social and Policy Sciences, University of Ulster, UK; editor of the journal "Language Problems & Language Planning").
Federico Gobbo (Professor of Interlinguistics and Esperanto, University of Amsterdam, The Netherlands)
Raphaël Maître (Linguist, Univ. of Neuchâtel, Switzerland)
Dario Martinelli (Semiotician, Vilnius Gediminas Technical University, Lithuania)
Daniel Peraya (retired professor of University of Geneva, creator of the Iconomètre)
Stefano Rezzonico (Linguist, Prof. at Univ. Montréal, Canada),
Elisabetta Zuanelli (expert in iconic ontologies, Professor of Digital Communication, University of Roma Tor Vergata, Italy)
If you want to know more...
Send us a note. We are looking for dynamic individuals motivated to improve communication across cultures to help move our project forward.